Coffee in the Morning Deep Exfoliating Scrub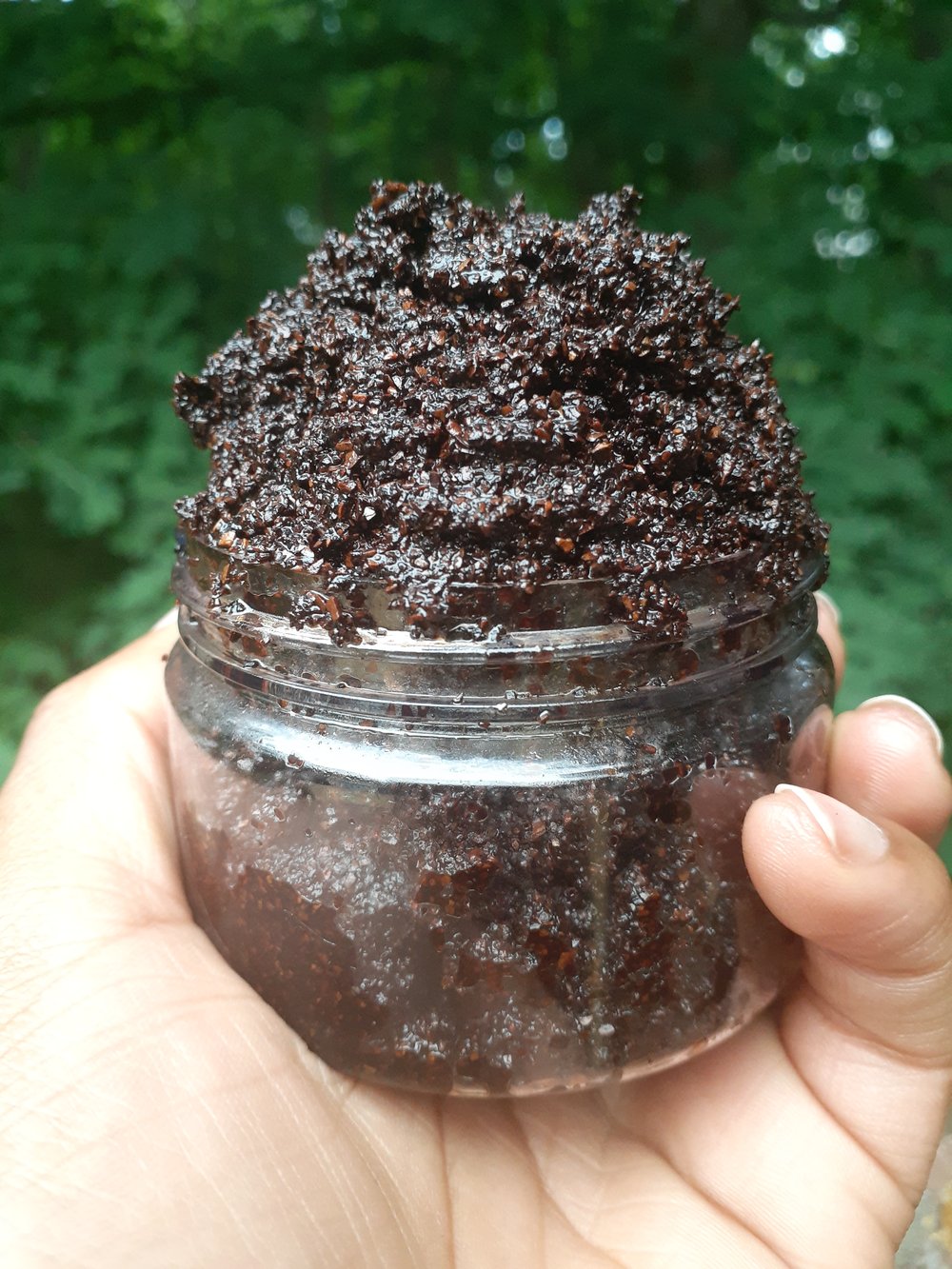 100% Pure Arabica Coffee Scrub infused with Natural Local Honey and Cold-Pressed EVOO. This scrub is full of antioxidants, humectants, and antibacterial properties that remove debris and oil leaving your skin clear healthy, and glowing.
Our scrub can be used all over from face to body. Aiding in exfoliating away dead, dry skin, and removing ingrown hair.
Paired with Mynx Essentials' Head-To-Toe Buttercream, this combo will leave your skin feeling as soft as silk.
It's like having a Spa Day without leaving the comforts of home.
Remember: A little goes a long way.
1 scoop for face...
2 or more scoops for body
Add a small amount of water, and rub hands together to evenly disperse.
Massage face/body in circular motions for 2-3 mins. You may also let the scrub sit for an additional 2-3 mins as a mask as well.
*Be sure not to dig into the container with wet fingers or get water into your scrub. This will prevent bacteria transfer and keep any bacteria from breeding in the container after use.